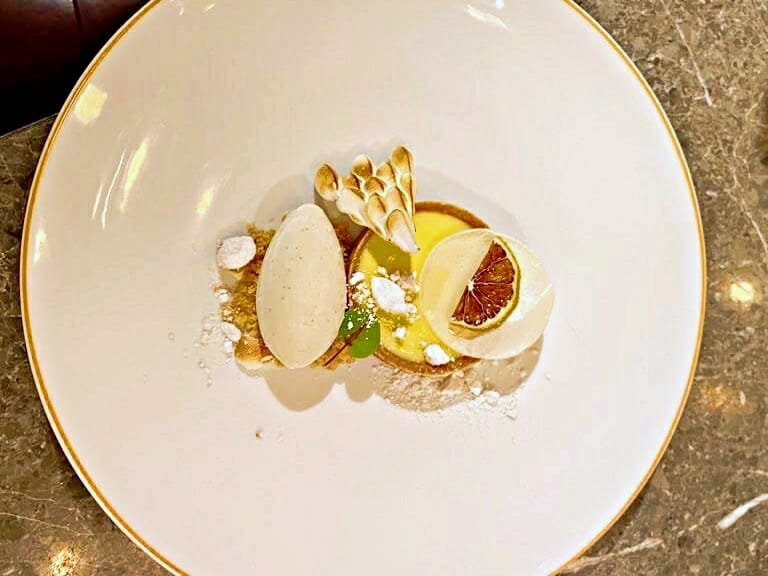 Best Bites is a roundup of the outstanding dishes we had within the last month: Those which renewed our love for established venues; caught our attention at a new opening; or freshly impressed upon us the creativity and skill of Hong Kong's talented chefs. From casual street snacks to meticulously prepared tasting menus, these are the plates we'd recommend you make a special trip for.
Prohibition Grill House & Cocktail Bar
Hongkongers are a pretty carnivorous bunch, always eager for the next meaty feed. On one such excursion to Prohibition Grill House & Cocktail Bar, tucked away in the belly of the Ocean Park Marriott, we discovered delicious grilled morsels such as USDA Prime Rib, French free-range yellow chicken with crispy, paper-thin skin. While I am more than happy to gush on about the meaty menu by chef Ivan Chan (arguably one of the city's experts when it comes to beef, having been the first to bring exalted Hanwoo beef to the city) it was, to my surprise, the lemon tart (HK$98) that I found myself dreaming about the next day.
Perhaps it was a bit of clouded judgement from the settling in of food coma at the end of my meal, but the first spoonful of tart lemon curd cradled by a butter-cookie base and sprinkled with dehydrated milk crumbs was heavenly — jolting me awake. The accompanying swirls of vanilla ice cream and a light crunch from the crisp meringue topping added just the right balance of sweetness to the zesty treat — a most refreshing end to the hefty meal. — Lorria Sahmet, Style Editor
Prohibition Grill House & Cocktail Bar, G/F, Club Wing, Ocean Park Marriott Hotel, 180 Wong Chuk Hang Road, Aberdeen, Hong Kong, +852 3555 1900